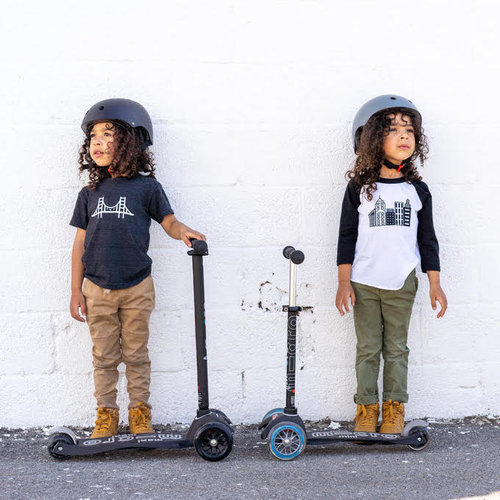 MICRO 3 WHEEL SCOOTERS 1-12 years
The unique 'lean-and-steer' design, developed with Swiss medical experts, allows children to steer by using their body weight. Kids get the feeling of 'surfing' as they curve from side to side. It is very safe and stable, giving indepedence to even the youngest. 
Mini or Maxi Micro?
You steer with your weight so this is the most important consideration. The steering mechanism of the Maxi Micro is optimised for bigger and heavier children. If there is also a younger sibling, choose the Mini Micro now and hand it down - these scooters are built to last!
Mini Micro: max. weight 35kg
Maxi Micro: min. weight 18kg, min lengte 110cm