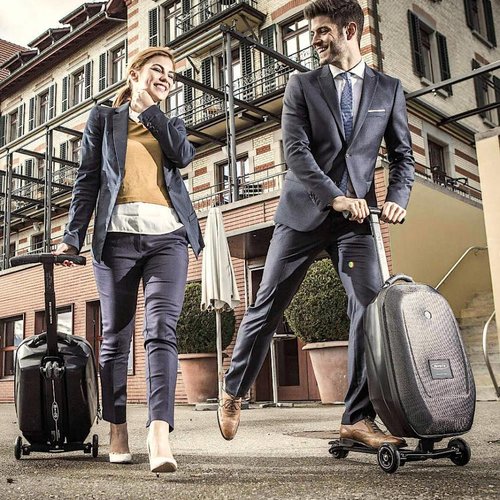 Travel
LUGGAGE THAT MOVES YOU!

Approved cabin baggage (26 litres)
Pull-along case with fold-out scooter
Built-in laptop sleeve + separate clothing section
Developed with Samsonite
Reis sneller en slimmer!
MICRO LUGGAGE
Never be late for a flight again! Navigate the airport a lot quicker using our case with integrated fold out scooter! Whizz past other passengers as they rush for their flights and then simply store your case in the overhead compartment! Super practical and also super fun!
Developed by Micro and luggage specialists Samsonite

Cabin baggage approved (26 liter)

Integrated fold out scooter


MAXI MICRO STEP 4in1
This is the latest invention by Micro. A Maxi Micro scooter with backpack, that you can turn in to a trolley! Very practical and easy to use for school or travel!.
Bagpack, scooter and trolley

Backpack attaches to scooter