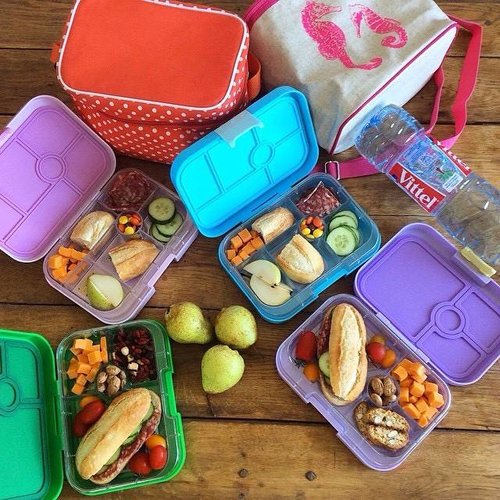 YUMBOX leak free bento style lunchboxes
YUMBOX COMES IN VARIOUS SIZES
3, 4, 5 of 6 sections for a healthy and varied lunch or snack. The compartments make it easy to create balanced portions.
LEAKPROOF SINGLE LID
Pack applesauce next to crackers with no worries! Yumbox's unique single lid seals all food wells individually. Food won't touch or leak outside of the box. No bags! No lost lids! No mess!
KID FRIENDLY
Yumbox is lightweight and compact with an easy-open latch. It fits neatly into a standard size thermal lunch totes. Yumbox is ideal for toddlers, kids of all ages and adults. Pack Yumbox for school, play and work.
THINK GREEN
Yumbox saves you money by eliminating the need for baggies, multiple containers, plastic wrap and snack packs.  All food safe materials, BPA-free and phthalates-free. Pack a waste free lunch.
EDUCATIONAL AND FUN
Turn your meals into a food adventure for you and your child. Offering a healthy variety of foods will instil good eating habits the fun way!