About Us
"Light hearts make for swift travels. Kids have that. Adults should cherish it.
Movement is freedom. And freedom is fun!"
Micro Mobility's success story began as a matter of convenience, when the inventor of the Micro Scooter - Wim Ouboter, a Swiss of Dutch origin - needed a vehicle for a "micro" distance. His favourite sausage shop was too far to walk, but too close to cycle. The design had to be light, foldable and easy to ride. Thus the Micro Scooter was born, and it became a huge success.
Urban mobility
No other Swiss design has put itself so quickly on the worldwide map. Micro Mobility's success consists of a combination of Swiss design and technology. Today Micro Mobility is market leader for compact scooters. The focus remains on innovation and urban mobility. The emicro is the first motion controlled scooter and has set a new standard in the electric segment. Micro is now developing the Microlino, a compact electric 2 seater for urban transport. The story continues!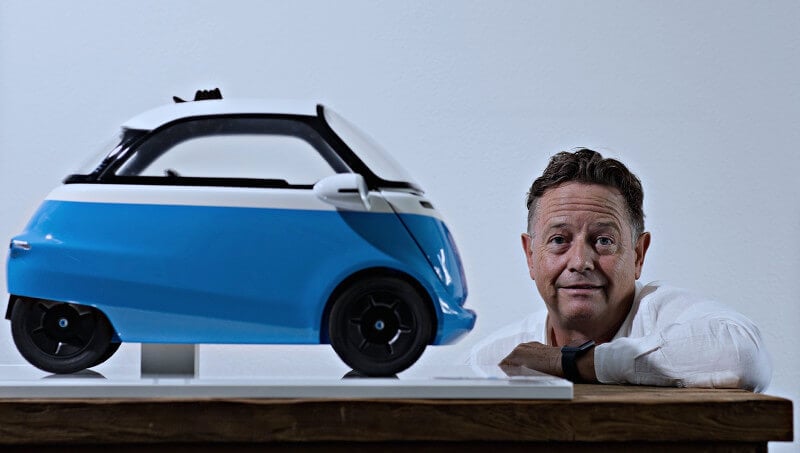 Wim Ouboter and his Microlino
Alle parts can be ordered seperately
Micro Mobility strongly believes in quality and durability. Parts can be ordered for all Micro scooters until 10 years after production. This makes Micro unique in the scooter world. We find this pretty special in the current throwaway culture. On a Micro Scooter you can keep on scooting!



We love what we do, so we do what we love
The enthusiasm of our customers motivates us and gives us energy. We love scooting. It keeps us moving and fit. And keeps the fun flowing. We strive to deliver the best possible service to make this happen for you. A happy customer will tell our story and we work hard for his everyday.
"Seeing Micro scooters on the street, kids scooting to school,
adults on their way to work with a smile on their face, makes us happy."


Everybody is on their way to get somewhere. Our mission is to get you there fast, fit and smiling!
It's easy to promise fun and freedom with our award-winning, iconic Micro Mobility scooters. Micro scooters let children and families, commuters and employees get from A to B with fun, confidence and ease. Scooting is infectious - and easy: fold your Micro scooter and put it in the back of your car, or store it under your seat in the train. With a scooter you have fun while being on the move. 
 
"Scooters cut down on the walking and ups the fun for kids.
Some of our young customers even take their new Micro scooter with them to bed. 
Instead of keeping up with the grown-ups, grown-ups are keeping up with the kids!"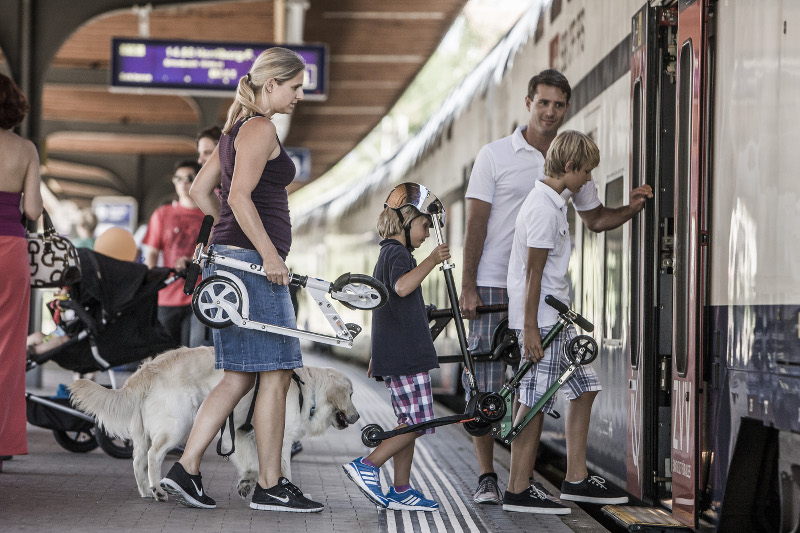 GLOBAL but PERSONAL
Micro Mobility is a great innovative brand and it's run like a family. Every country is different. Everyone is unique. We love that our voice can be heard in the bigness of the brand. We have the freedom to create a personal face for Micro Step. We stand behind what we do and make conscious choices revolving around a healthier and more fun lifestyle for people. We sell our products with pride and integrity.