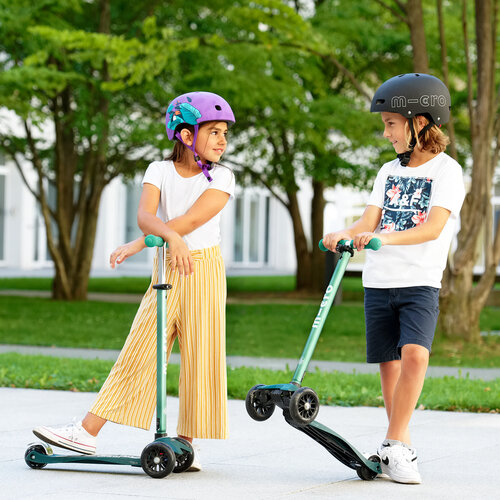 MAXI MICRO SCOOTERS 5-12 YEARS
The Maxi Micro scooter was specially developed for children aged 5-12 years. This cool, high tech scooter features Micro's unique lean-and-steer mechanism, enabling you to surf the streets. Steer by shifting your weight, an intuitive movement which is both lots of fun and helps to develop balance and coordination. The Swiss design is safe and stable, with the twin front wheels, low fibreglass board and steel brake.
The Maxi is suitable from a minimum weight of 18kg and height of 110cm.
5-12 years (Maxi Pro from 6 years)
Lean-and-steer mechanism
Metal brake on back wheel
Height adjustable handlebar

Easily taken apart for storage or travel

Max load 70kg
Lightweight 2.5kg